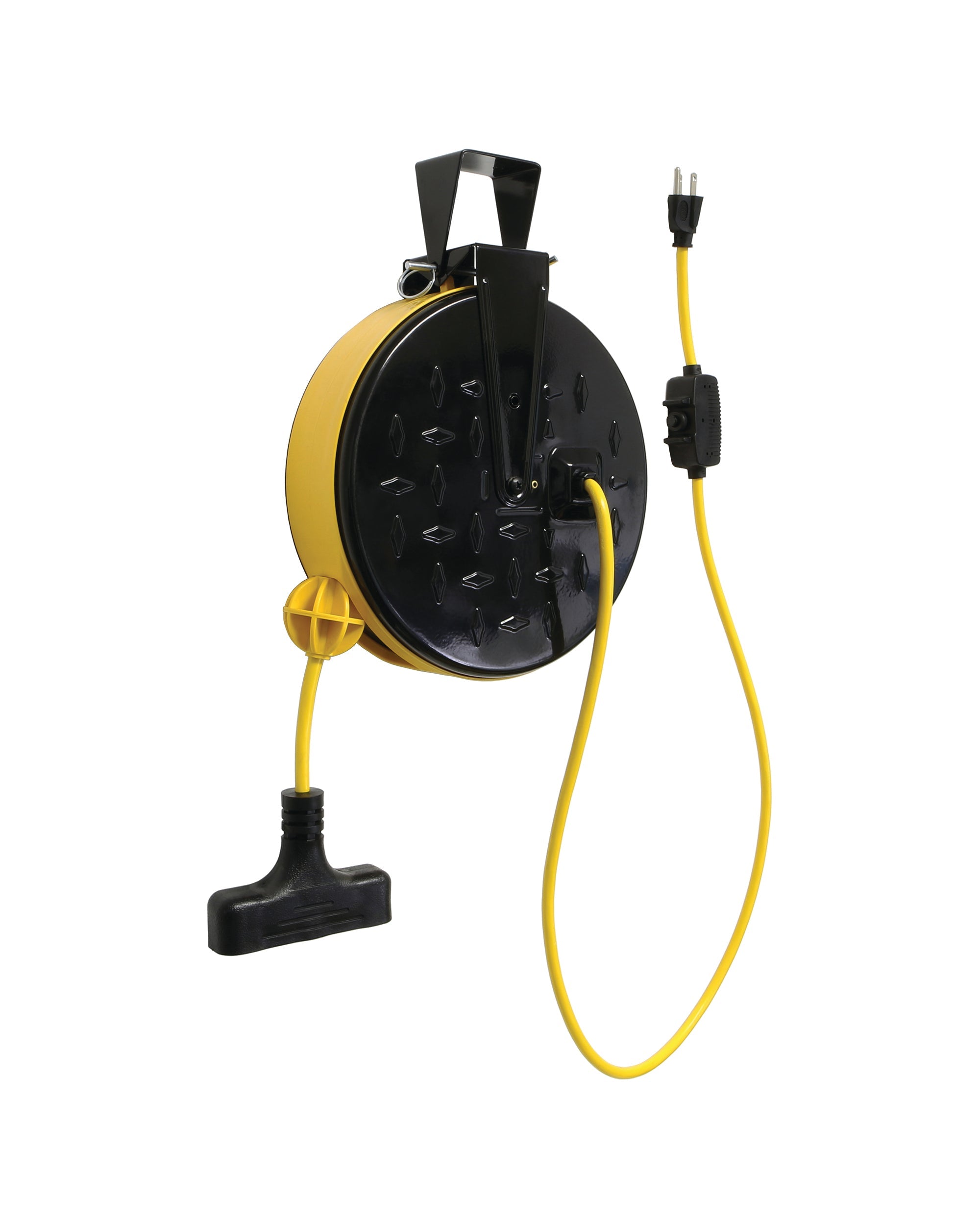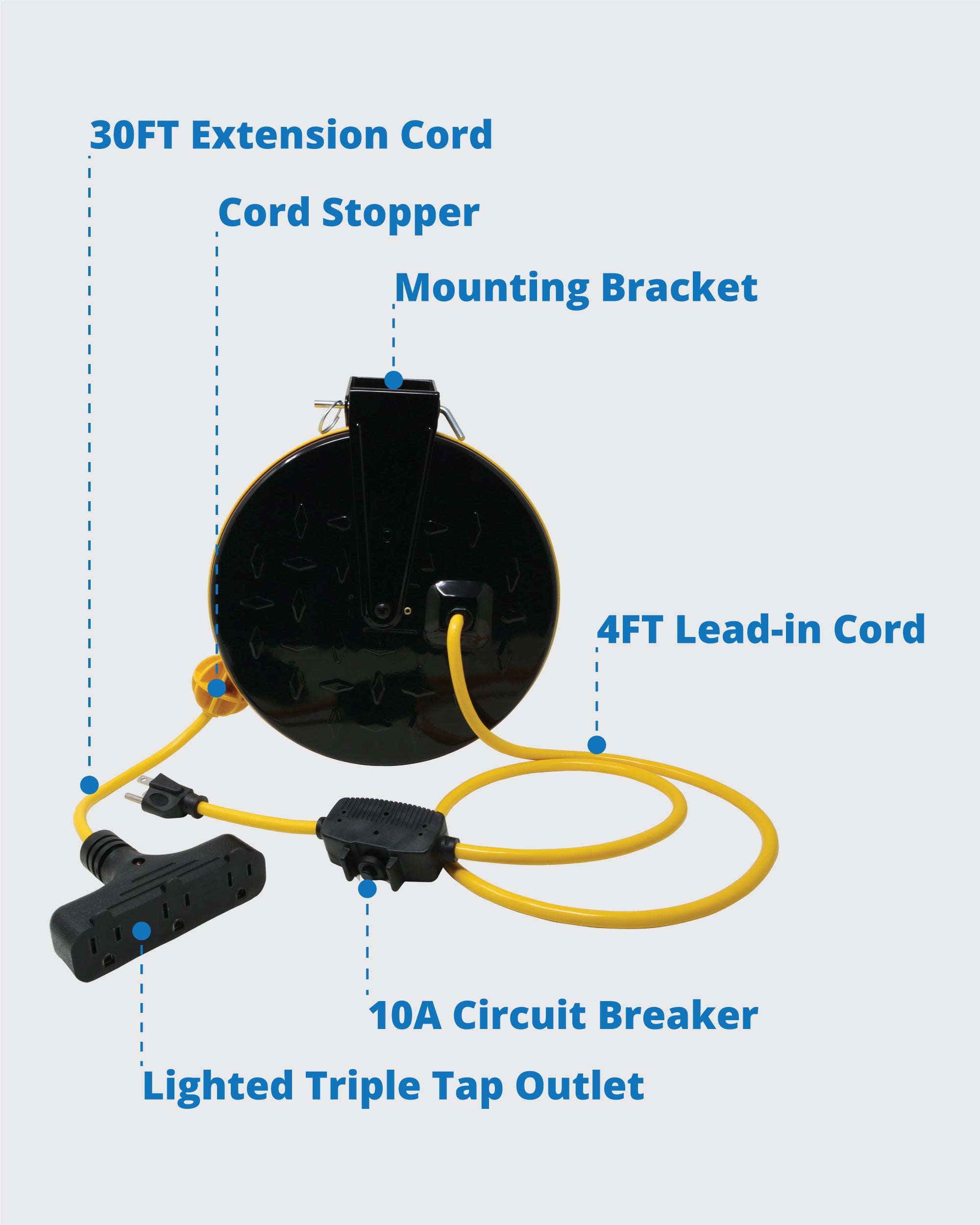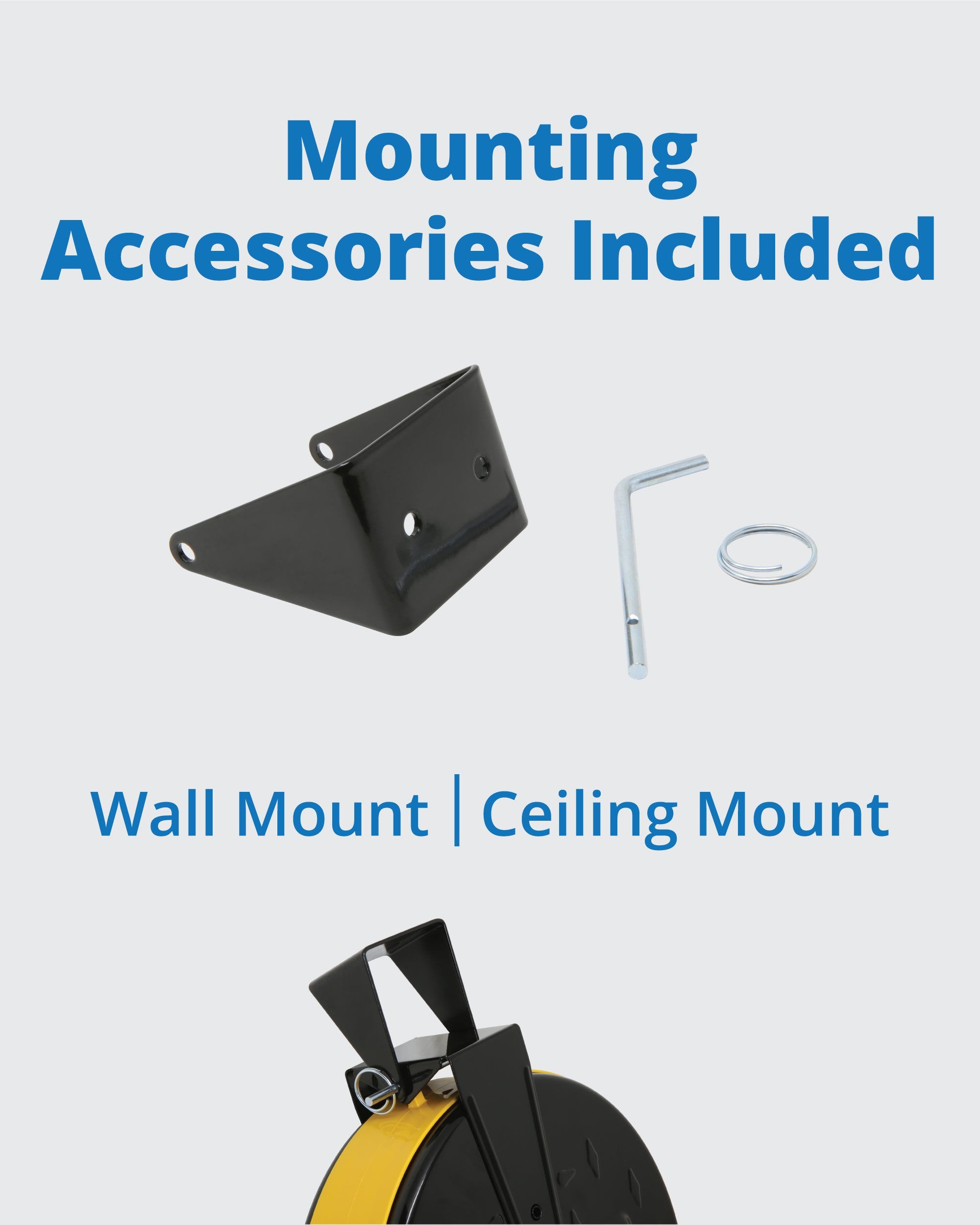 30 ft Retractable Extension Cord Reel
Lightkiwi B6954 30 ft Retractable Extension Cord Reel is designed to be used for indoor use, ideal for commercial, industrial, and general work. 30 feet long extractable extension cord and 4 feet lead-in cord. A high-quality steel case housing provides excellent protection and durability. Triple tab output with LED indicator shows whether power is present.
HEAVY-DUTY / DURABLE 16AWG 30FT SJTW POWER CORD
16AWG 30ft long extractable extension cord and 4 feet lead-in cord are installed in a high-quality metal case. The SJTW power cord is extremely durable, rated for water, and weather resistance.
AUTOMATIC RETRACTABLE POWER CORD WITH LIGHTED TRIPLE TAB OUTLET
Pull the power cord as long as you need, use it, and after use, pull and release the power cord to automatically clean up the stretched power cord quickly and comfortably. It prevents tangles and damage and is easy to move and store. The cord stopper can be adjusted to increase or decrease the length of the remaining cord when the cord is fully retracted. Lighted triple tab output shows whether power is present.
180 DEGREE SWIVEL WALL / CEILING MOUNTING BRACKET
Designed for indoor use, can easily transport for off-site jobs. The cord reel can be mounted with a 180-degree swivel mounting bracket on a wall or ceiling to save space and for convenient storage, and the power cord can be easily pulled from multiple directions.
SAFEGUARD YOUR DEVICE WITH BUILT-IN 10A CIRCUIT BREAKER
The resettable built-in 10-amp circuit breaker automatically shuts off power when the connected device has a short circuit or when the total current of the connected device exceeds 10-amp, protects from short circuit and overload. After troubleshooting, simply press the reset button on the case to reset.
UL LISTED RETRACTABLE EXTENSION CORD REEL FOR VARIOUS APPLICATIONS
This retractable extension cord reel is UL certified. Ideal to be used for power tools, shop vacuums, pressure washers, steam cleaning equipment, work lights, and more. General, commercial and industrial use. Recommended for dry, indoor locations. Rated for 125V / 10A / 1250W / 60Hz.
Electrical
AWG
16
Dimensions
Length
30 ft
Certifications
Certification
UL